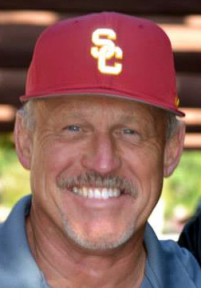 After college in Tulsa, Oklahoma Kevin moved west to California and in 1976 began a 10 year entertainment, marketing and show directing relationship with the Walt Disney Company.  From worldwide tours, on-camera corporate marketing to park show writing and directing he has been fortunate to have worked with some of the best in the business.
For over 25 years it has been Kevin's pleasure to assist small to medium sized companies in achieving their goals with creative, coordinated advertising campaigns.  In addition, Blue Rhino Creative provides services to small to medium sized Southern California ad agencies with advertising collateral for their clients.  Working as a subcontractor allows these agencies to provide specialty services without incurring the additional cost of in-house personnel.
Advertising collateral development was a natural progression after contracting as a session vocalist in Los Angeles and Orange County recording studios.   As a partner in MMR Media Associates this creative team developed award winning copy and jingles for the automotive and retail market.  From this advertising base Kevin branched out into graphic arts and today provides total advertising packaging for his client base consisting of coordinated print, broadcast and web-based media branding.
Utilizing a team of professionals specifically selected to best serve each clients varied needs and budget Blue Rhino Creative continues to fill a niche in the often high-dollar ad agency market.
We look forward to meeting with you and your team to discuss how we may assist you in achieving your marketing and advertising goals.